EN
Azerbaijani food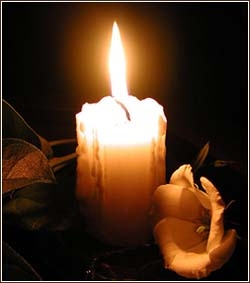 For if I do not burn
And if you do not burn
And if we do not burn
who else
is here to dispel the darkness…
Nazim Hikmet
Starting a string of poems Nazim Hikmet, who embody the state of my soul, I want to invite you to this site.Our goal is to spread the Azerbaijani cuisine recipes.There's no cooking recipes from the book, recipes are only transmitted from generation to generation.Everything that you see – cooked my hands and the hands of my friends.Each master its cooking method, so our methods may differ.
The site is dedicated to the memory of my grandmother, Muradalieva Shukyufa Abdul-Manaf gizi (14.04.1917-13.09.2006), which I got our cultural heritage, which I learned to cook, whose recipes and tips, I use today.
I want to say a big thanks to my friends – AyGun, Hasanova Nailia (Azerbaijan), Ibragimov Gurban (Germany) and Teymurov Siyavush (Azerbaijan). Thank you for the tremendous support and help!
It would be wrong if I would not thanked my favorite and most native aunt,- Elmira Beyuk-Aga qizi Muradalieva for historical materials to the site, as well as for the fact that it transfers sake, it is now possible to see the Azeri version of the site. Allah seni bize choh görmesin!
And yet it would be wrong if I did not thanked my mother – Shargiya Beyuk-Aga qizi Muradalieva. Without her spiritual and physical support to me and my children would not have been the site. Dear Mom, thank you much! And my sons – Elshan and Elin always give me theirs support and inspiration and they are very proud of theirs mom. I love you, boys!
I would also say that the world is full of good people. And I am grateful that I meet them on my life way. Because if it was not, so my English side could not be published. Big thanks to News.Az editorial office and biggest thanks to my countrywoman Nara Morrison, who lives now i Aberdeen for helping with translation of the recipe to English!
Finally, I would like to say that the page will be constantly replenished with new recipes.
Please remark, that this page is still under construction. Therfor  visit my friends Farida Sadikhova Buyuran's website about azeri cuisine an English.
Welcome to Azerbaijan!
Best wishes
Gullu Cahangir (Denmark-Sweden)