Haftabedjer –  mixed vegetable pickle
500 g aubergines (eggplants)
300 white or red cabbage
300 g carrots
200g beetroot
1 chili pepper
100 g garlic
1 red onion
1 large bunch of coriander
1 large bunch of dill
1 large bunch of mint
1 large bunch of  basil (optional)
1 large bunch of tarragon (optional)
approximately 500 ml grape vinegar
salt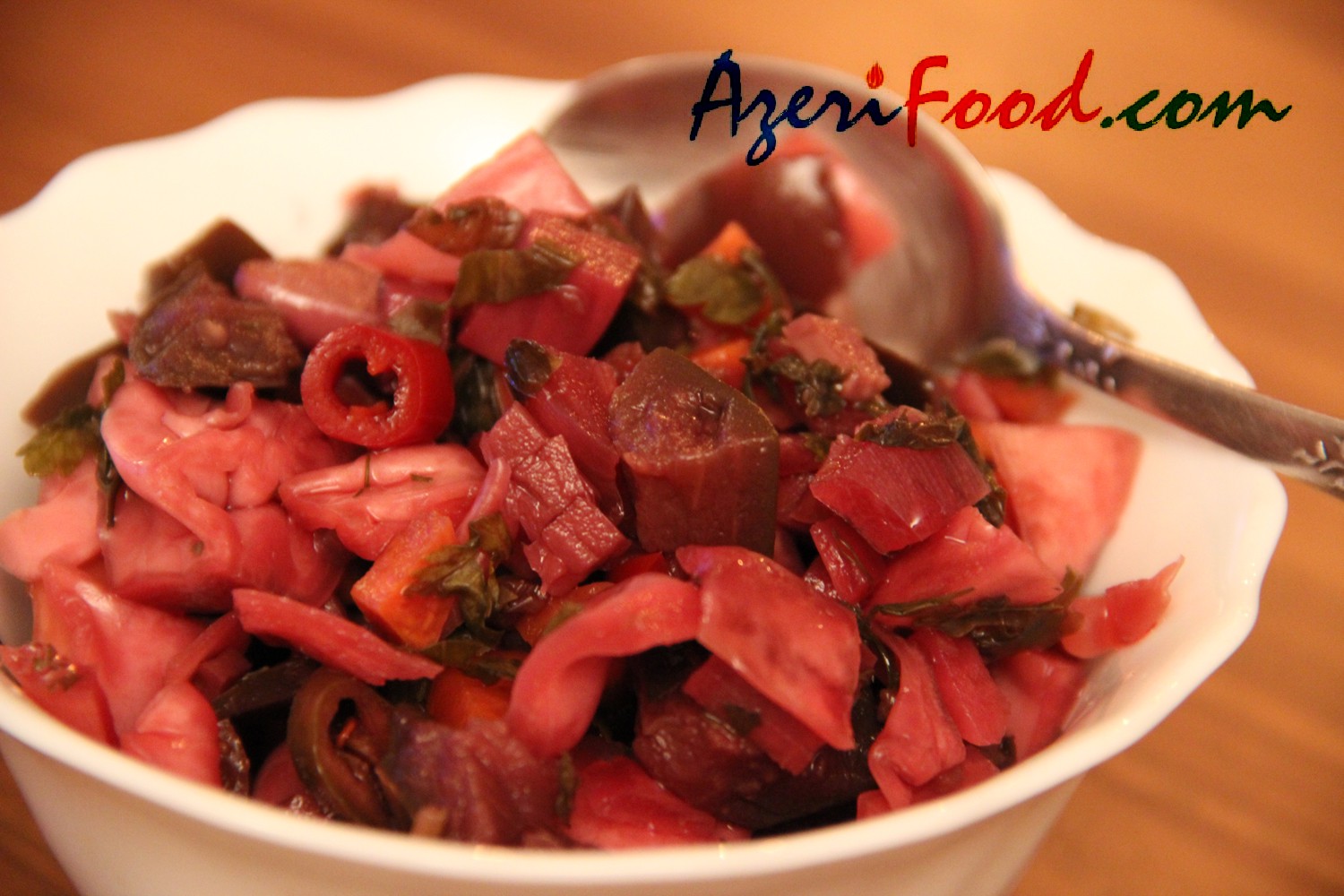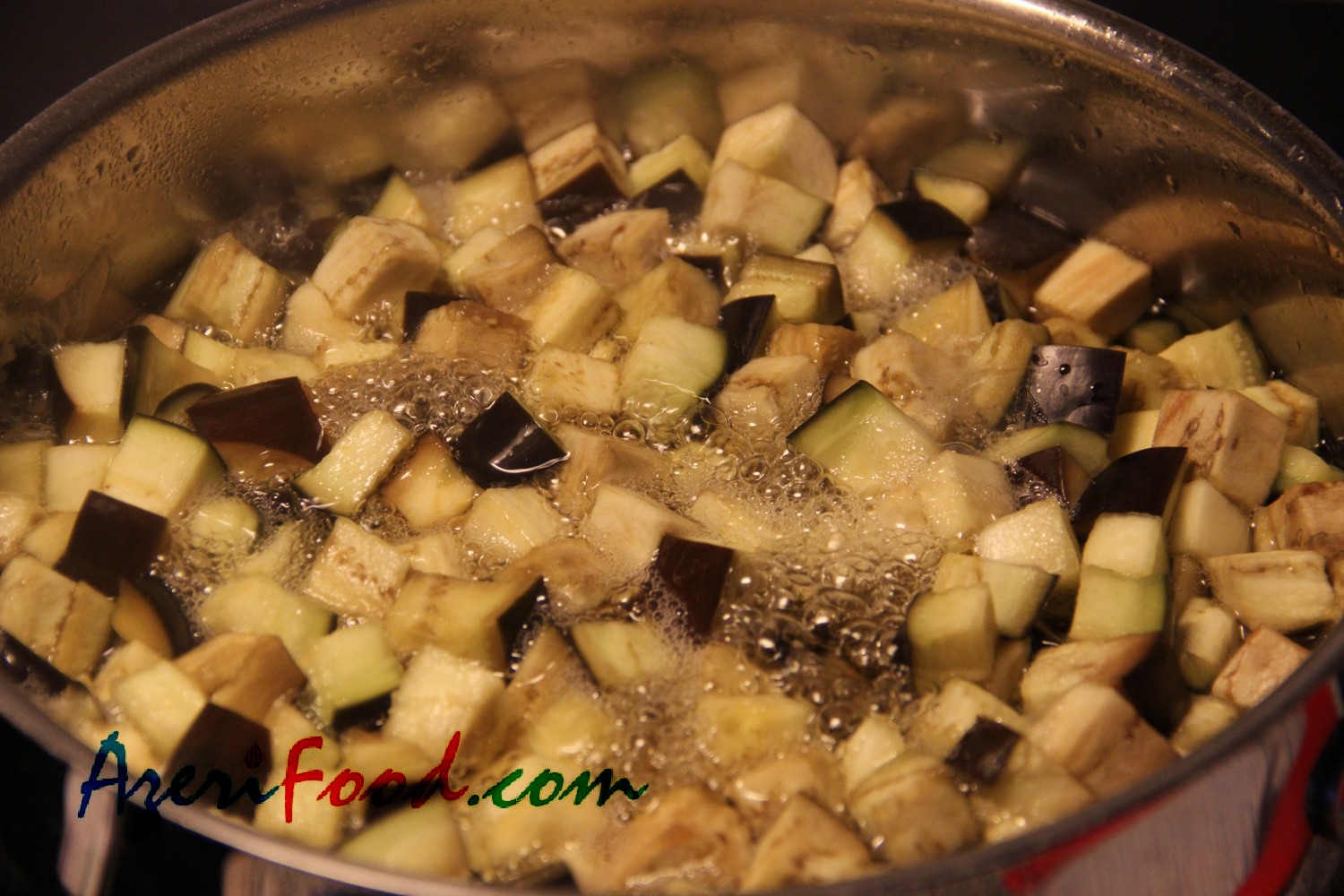 Wash and chop the herbs when they are dried. Chop the garlic and chili pepper and add to the herbs. Add salt.
Dice the aubergines. Salt the cubes and leave to stand for 1 hour to extract the bitterness. Rinse the aubergine cubes and blanch in boiling, salted water for 4 to 5 minutes.
Strain the cubes well and wrap in a clean towel. Weigh down and leave to stand for 30 minutes.
Add the aubergines to the herbs.
Finely chop the fresh carrots, beetroot, peppers, cabbage and red onion. (You can use a food processor to speed up the preparation.) Add the chopped vegetables to the aubergines and herbs. Add salt and mix well.
Put the mixture into sterilized glass jars, leaving the jars one-quarter empty. Add vinegar. Make holes in several places with a long spoon or other implement to make sure the vinegar gets everywhere. Add more vinegar if necessary.
Seal the jars and put in a cool place. Leave for 1 week.
Nush Olsun! Enjoy your meal!