How to make saffron infusion
I have already described how to chose some really good saffron. It's now time to show how to make a saffron infusion which can be used in poking, e.g. In making plov.
 The infusion should be made 30 minutes before you start making plov. 
 Put saffron into the mortar, add a little sugar and grind till you get saffron and sugar dust.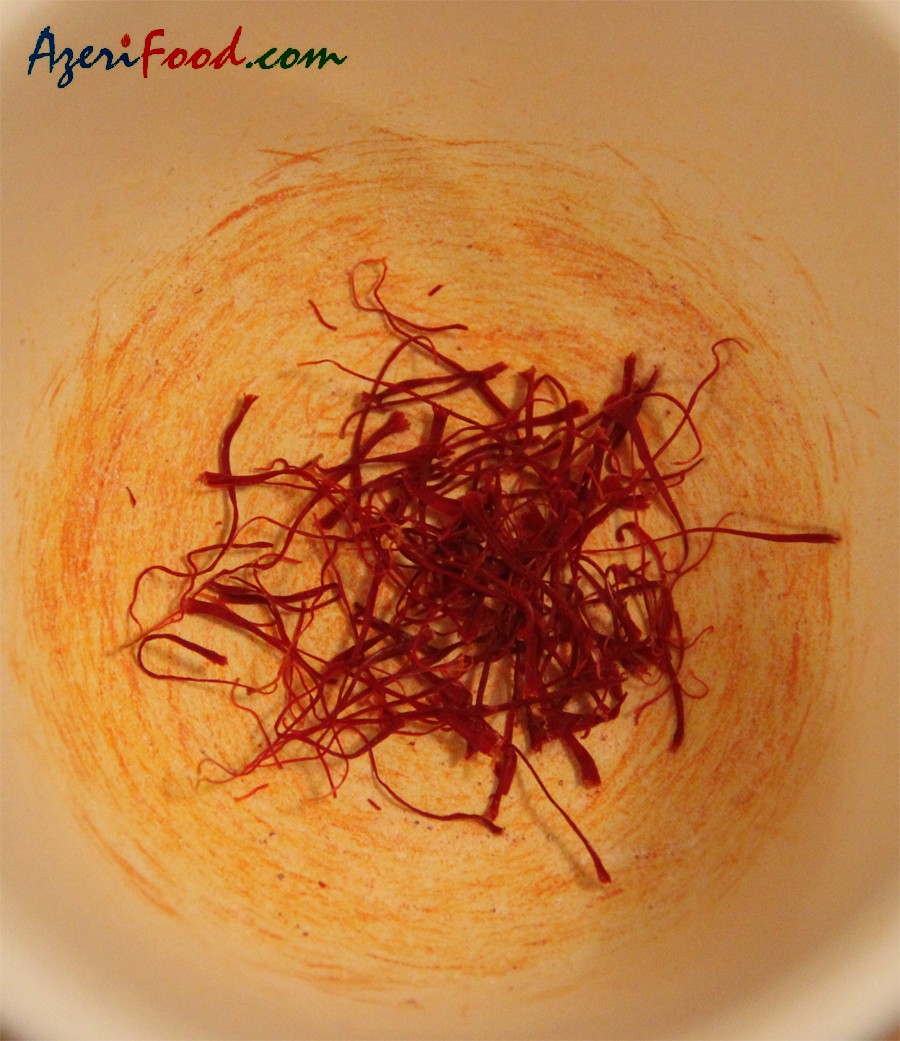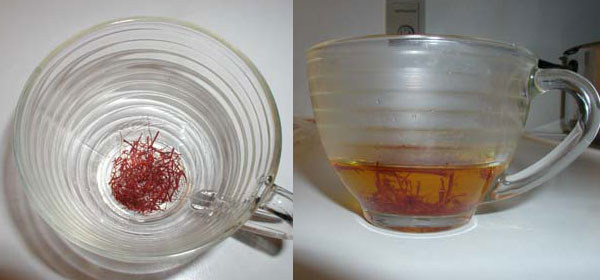 Put 2-3 saffron strings into a cup, add the saffron and sugar dust. Than poor 2 or 3 tablespoonfuls of boiling hot water. Cover with a saucer/plate and put aside.  
In half and hour you can start preparing plov.
Nush Olsun! Enjoy your meal!