Rich red pomegranates are a much-loved part of Azerbaijani cuisine in the autumn and winter. Pomegranate kernels are often added to salads to give extra taste and tang, while they are one of the main ingredients in this salad.
6 medium-sized potatoes, boiled and peeled
Kernels from 2 pomegranates (preferably not too sweet)
2 red onions
1 bunch of fresh coriander
4-5 tablespoons of mayonnaise
Salt and pepper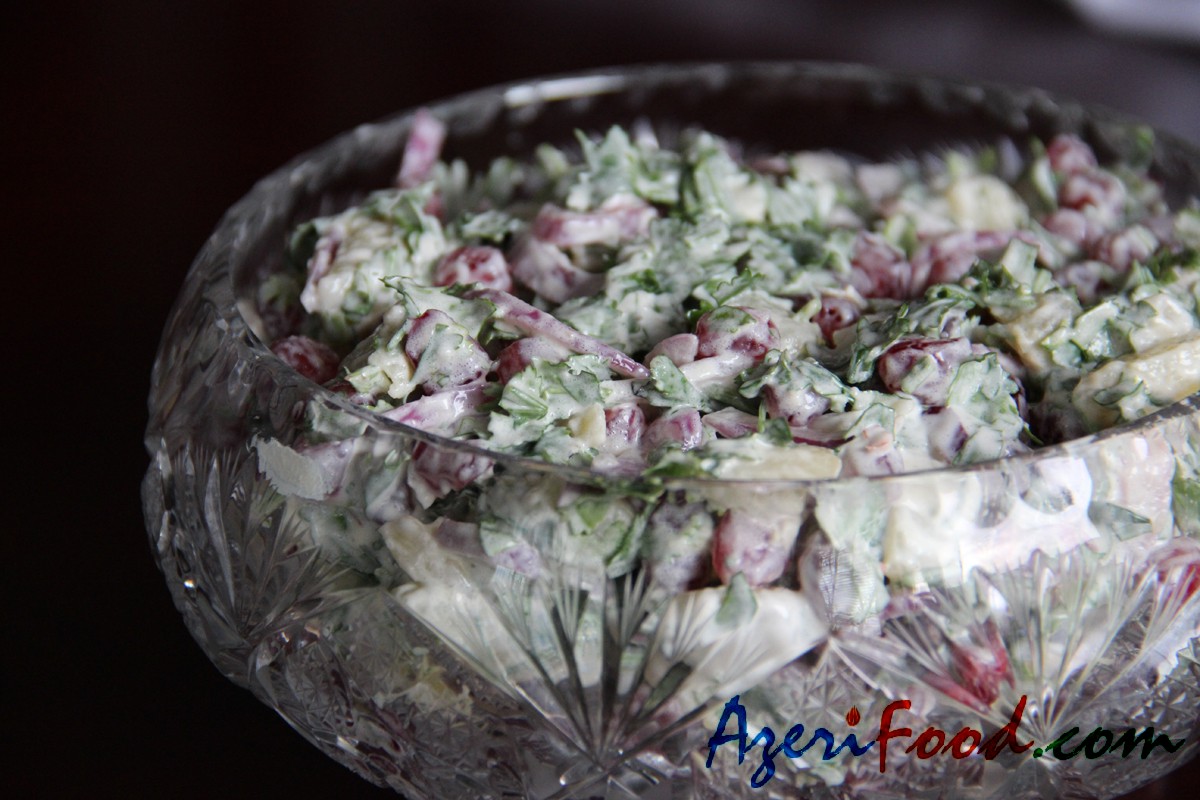 Dice the boiled potatoes when cool. Place in a salad bowl. Scatter the pomegranate kernels over the potatoes.
Peel the red onions and cut into fine rings. Place the rings over the pomegranate.
Finely chop the coriander and scatter on top of the onion rings. Add salt, pepper and mayonnaise and mix the salad thoroughly.
You can also use yoghurt instead of mayonnaise.
Serve with the same with fresh crusty bread.
Nush Olsun! Enjoy your meal!