Goyerti kutabi – Kutabs of herbs
Kutabs, a version of pancakes, are an Azerbaijani national dish and can be made with meat, herbs or pumpkin. Today you can learn, how we in my family prepare  Kutabs of herbs.
For the dough:
350 g
200 ml water
Salt
For the filling:
1 egg
1-2 tsp plain yoghurt
Salt and pepper
3 onion
A variety of green herbs:
sorrel
spinach
coriander
dill
If you have not sorrel, you can use lemon juice or citric acid mixed with a bit water.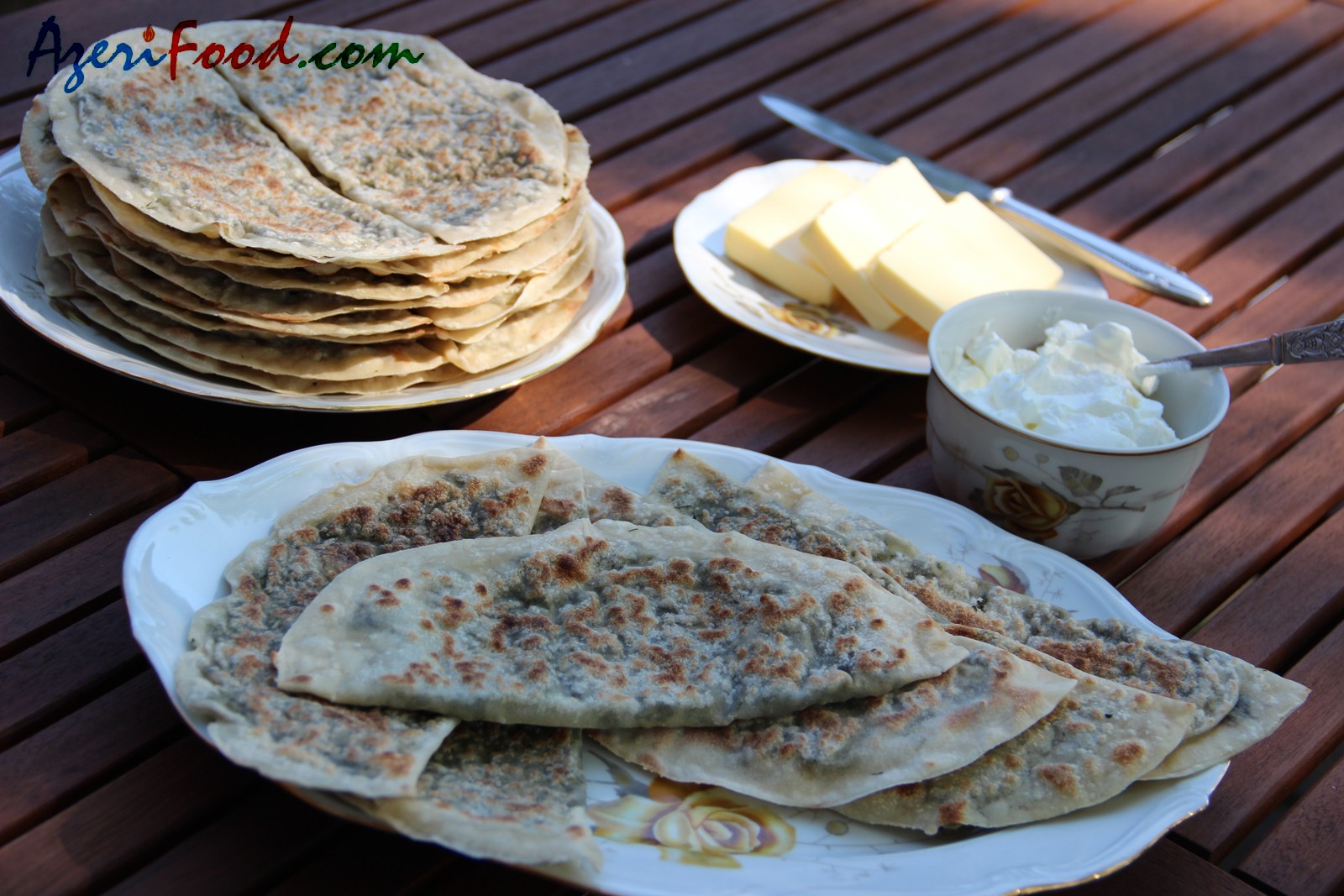 Wash and dry the herbs. Dry them very good and chop them. If herbs will give some juice, squeeze it out. Sprinkle with salt.
(On the picture – my grandmoms hands…)
Chop onions and pan them with some butter. You can use vegetable oil. Put the egg, yoghurt and panned onion into the herbs mix and mix good.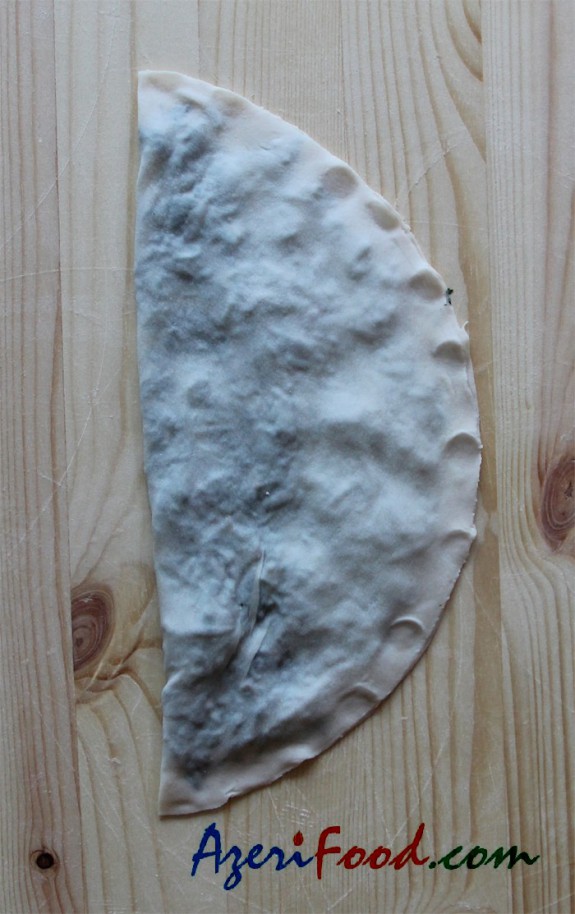 Make dough with the flour, egg, yoghurt, water and salt. The dough must be soft enough to roll out and not stick to fingers. Make the dough into small balls, roughly 50-60 grams. Roll out each ball into a thin circle approximately 27 cm in diameter. Spread the herb mixture on one half of the kutab and fold into a semi-circular shape.
Gutabs are traditionally cooked on a sadj, a convex iron griddle. But I always use ordinary biggest frying pan. Place one or two kutabs at a time on the hot saj/pan. Do not use oil or butter during cooking. Turn over after 2-3 minutes or when the kutab begins to brown and cook on the other side.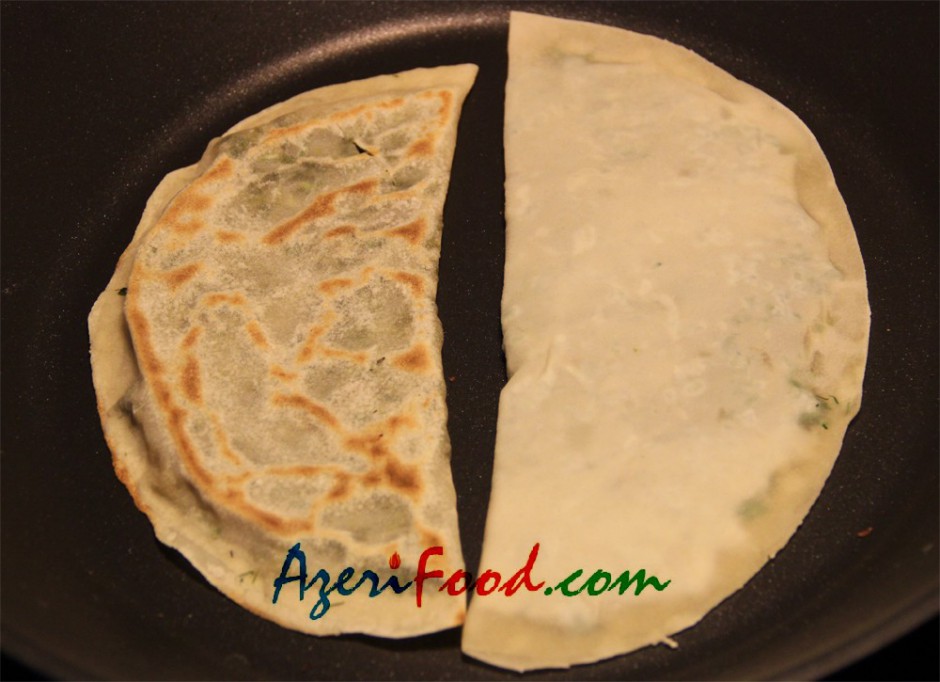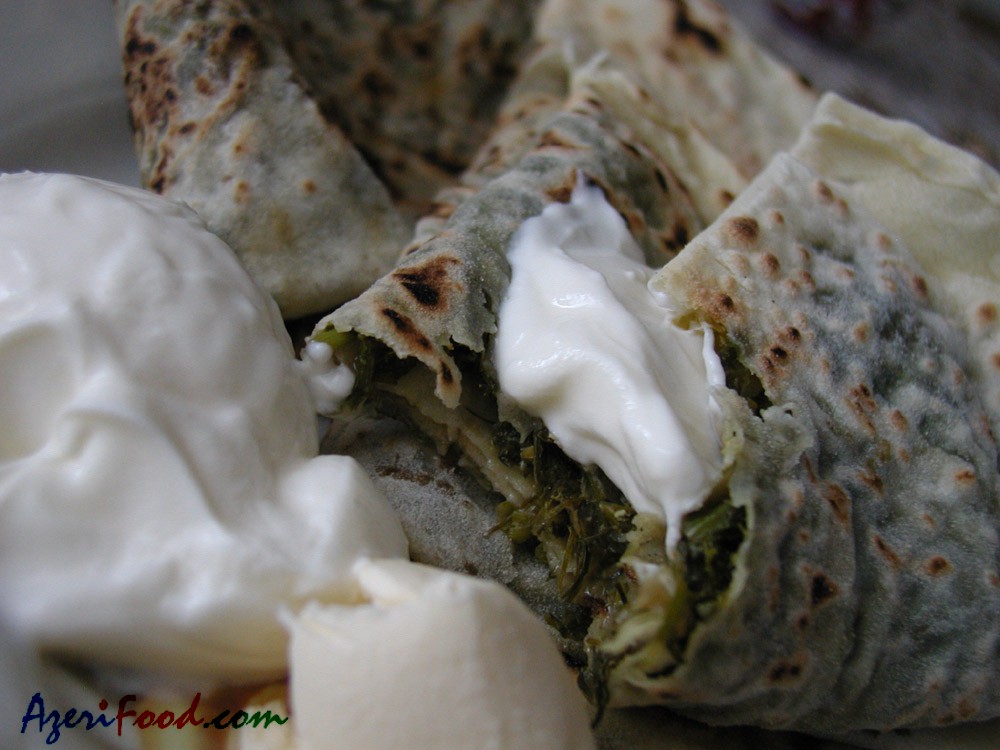 Spread the cooked kutabs with melted butter while still hot and place one on top of the other to serve. Kutabs will be served with yoghurt and cold Ayran.
Nush Olsun! Enjoy your meal!