1 kg stoned sweet cherries
1 kg sugar
1 glass (200 ml) water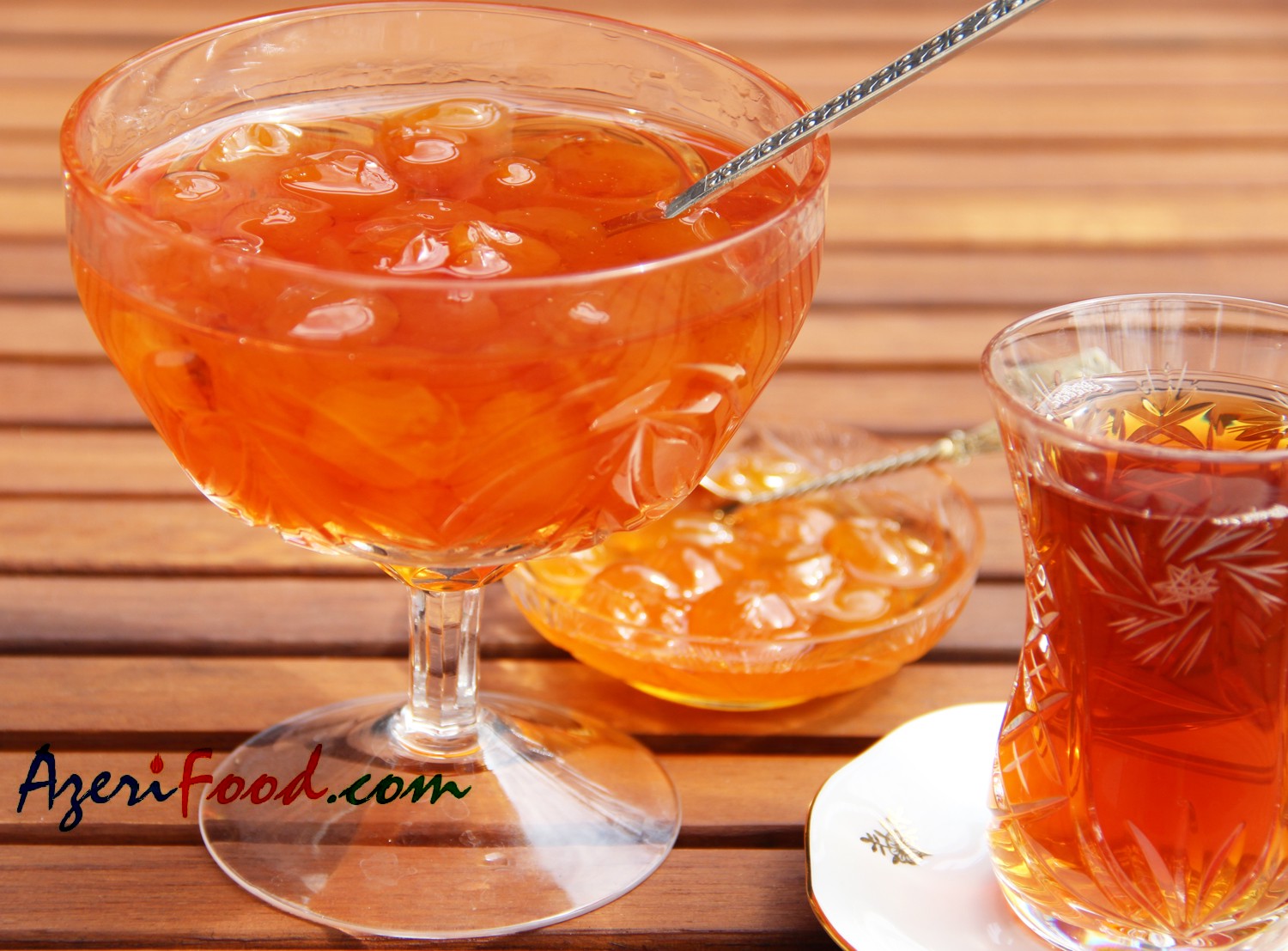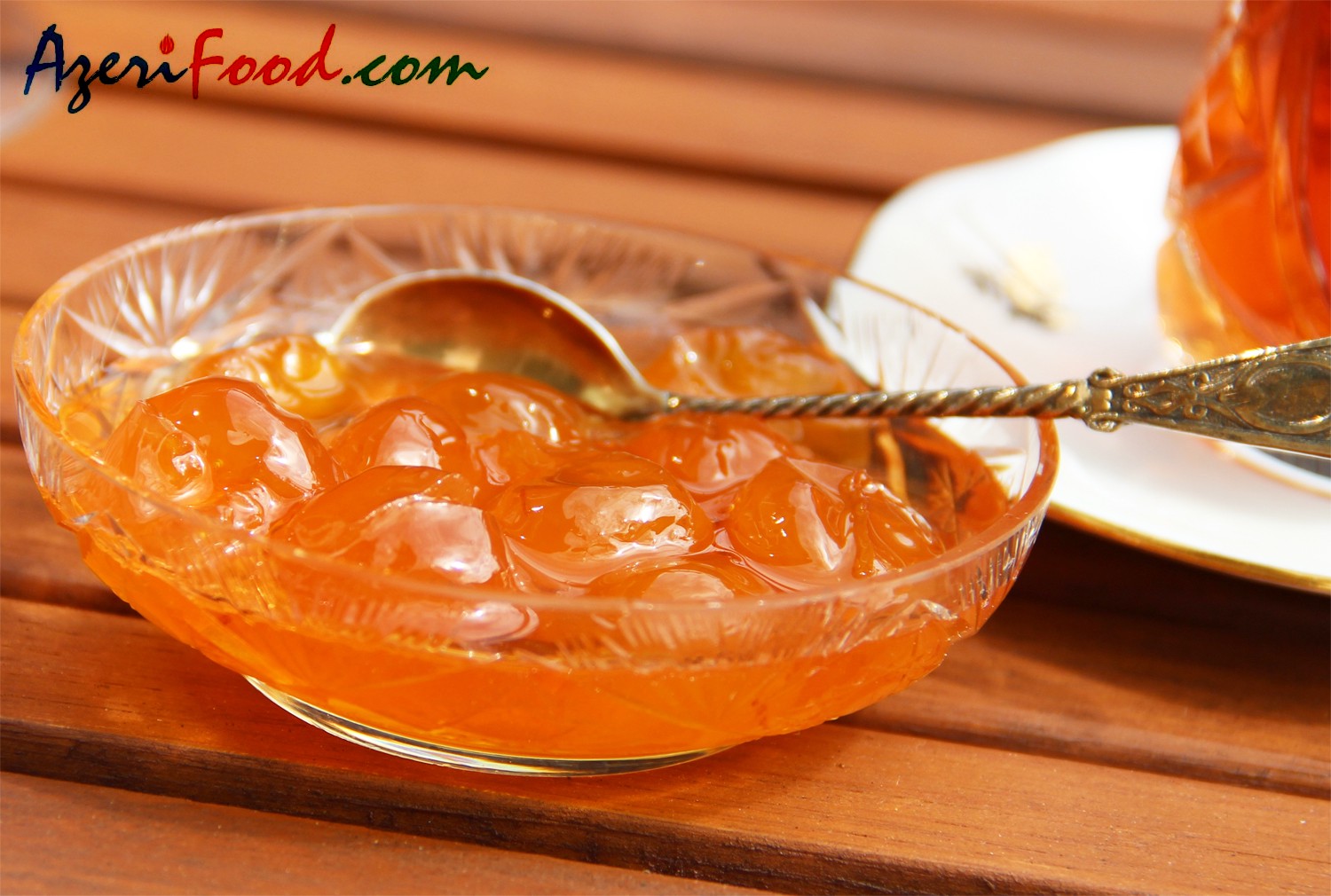 Stone the cherries.
Put water and the sugar in a large pan and bring to the boil. The syrup shouldbe clear.Add all the stoned cherries to the boiling syrup. Keep at a rolling boil for 10-15 minutes, skimming off the scum that forms on the surface of the pan. Turn off the stove.
Cherries leave for 4 hours to complete cooling. Cherries for this time to release their juice into the syrup and at the same time the syrup will be absorbed in sweet cherries. Cherry would look after the first boiling and complete cooling as on the picture here.
This procedure should be repeated 3-4 times. Each time the jam should be cooled fully after cooking.Jam will look as an amber and cherry will be full of syrup. Place the preserve into sterilized jars and seal.
Nush Olsun! Enjoy your meal!