Lulah-Kabab or Minced lamb Skewers
Lamb mince (you could mix lamb mince with beef mince in 1:1 proportion) 500g                     
Fat from tail part of the lamb (kurdyuk) 150g
Onion 150g
Salt and pepper for seasoning
If you can't find kurdyuk, you will need
Lamb mince (you could mix lamb mince with beef mince in 1:1 proportion) 500g                     
Onion 100g
Salt and pepper for seasoning
Additional:
Sumac
Lavash – Thin wrap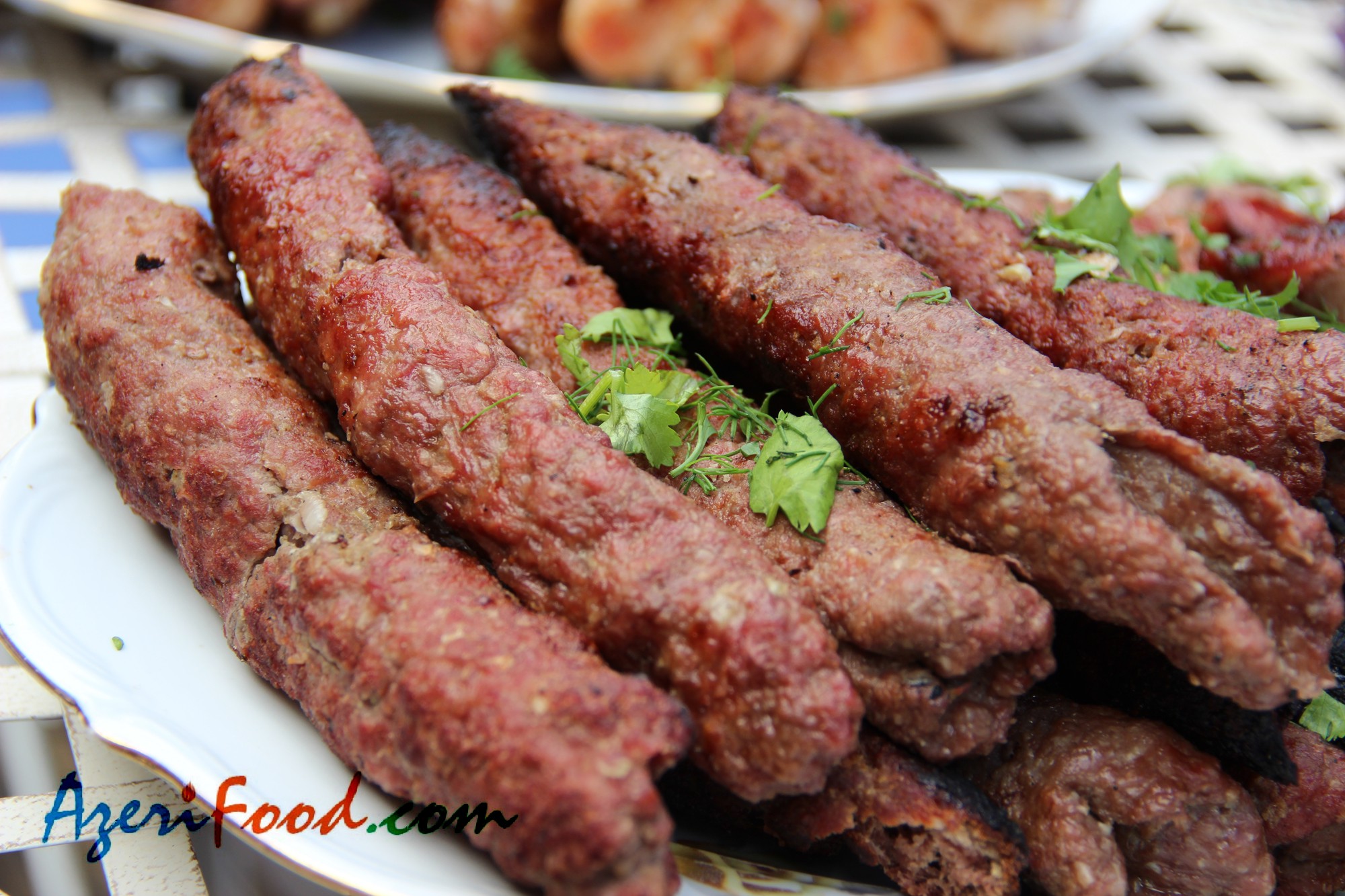 Mix mince with fine chopped onion and fat (kurdyuk). Season and mix again. The longer you mix the better. Keep in the fridge for 4-5 hours.
Remove the mince from fridge 15-20 minutes before you start putting it on skewers. Take a portion of mince and start 'dressing' it around a skewer. The longer you do this the better the mince will 'sit' on the skewer. We also put thread around the lulah which we remove before serving it. The thread does not burn (strange, isn't it?). You can also try to left it without thread.
Start your BBQ by bringing the coal to the needed level of heat. Coal usually turns read.  Cook the meet. Important: keep salted water near you to use to turn down any sparks of fire.
Before serving, remove the thread and put lulah into wrap. Sprinkle with sumac.
Nush Olsun! Enjoy your meal!