For sourdough:
Yeast (fresh) 35g
Water 500 ml
Sugar 1tbs
Flour 13 tbs
A pinch of salt
Filling:
Sugar 280g
Ghee – Melted butter 300 g
Flour 500 g
Vanilla, salt
Pastry:
Sourdough
Vegetable oil 1 glass (220 ml)
Sugar  4 tbs
Eggs 2
Flour 700g
Baking time: 20 min
Temperature: 200-225
Dissolve yeast in warm water, add flour, salt, mix together in leave in a warm place for half an hour (leave a plate underneath)
Pour sourdough in a large bowl, add butter, sugar, eggs, vanilla, salt and mix. Add flour and mix well till you have a smooth, pleasant to touch dough. Leave for 1-1.5 hours.
 In the meantime prepare the filling
Beat well cooled butter with icing sugar. Add vanilla and flour.
Take the pastry and make 10 balls of the size of your fist. Roll them out (size 7-8cm). Put filling in the middle, gather together, and roll again into a pancake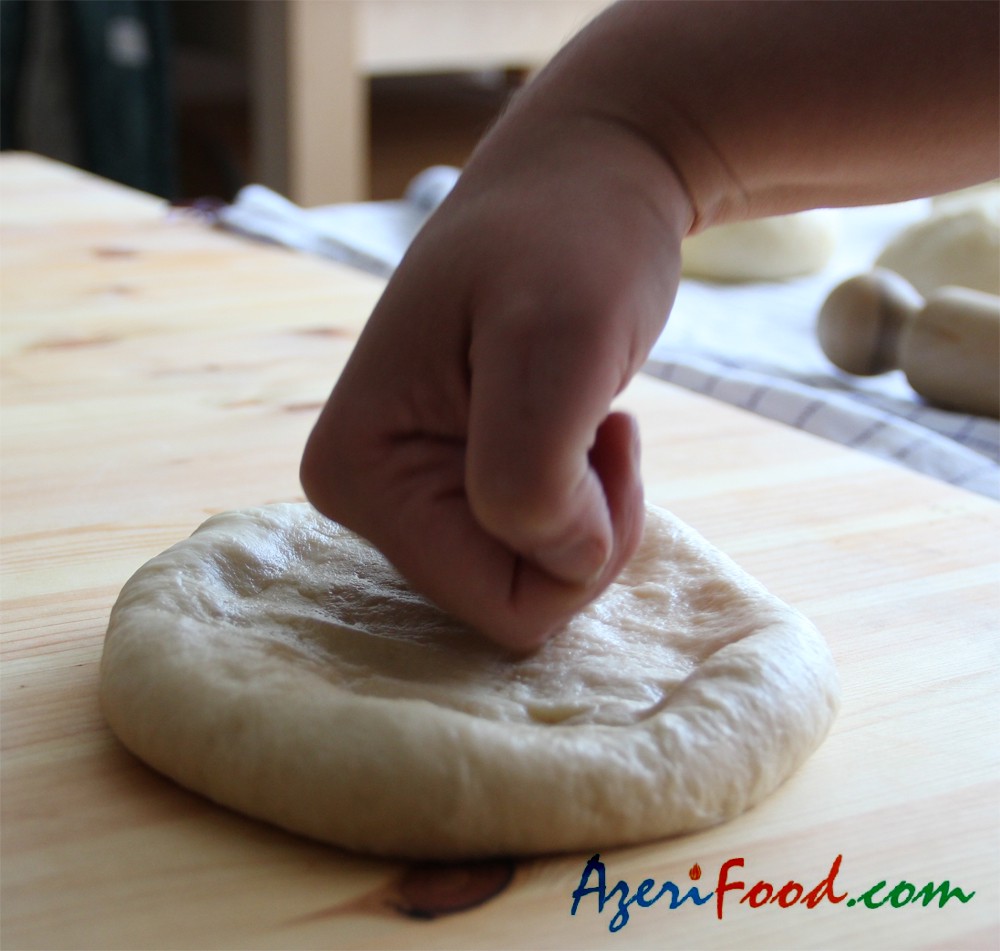 Turn the pancake and put on the baking tray. Prick with a fork to decorate and apply eggwash.
Bake for 20 mins. Since the decoration on the top may disappear while your Kyata is being baked, 5 mins after putting in the oven remove it, apply eggwash and prick with a fork again. Put it back into the oven.
Cool before eating. 
Nush Olsun! Enjoy your meal!