4 persons
Djiz-biz is a traditional Azerbaijani dish of fried sheep's kidneys, liver, heart and lung. Don't be put off by the thought of offal. This is a tasty and nutritious meal! Potatoes are an optional extra in Djiz-biz and a relatively recent addition to the dish. Tomatoes can also be added in summer.
300 g sheep's liver
150 g sheep's lung
300 g sheep's kidneys
200 g sheep's heart
4-5 pcs potatoes (optional)
4-5 pcs tomatoes (optional)
5 pcs onion
50 g butter  (lamb fat is traditional)
salt and pepper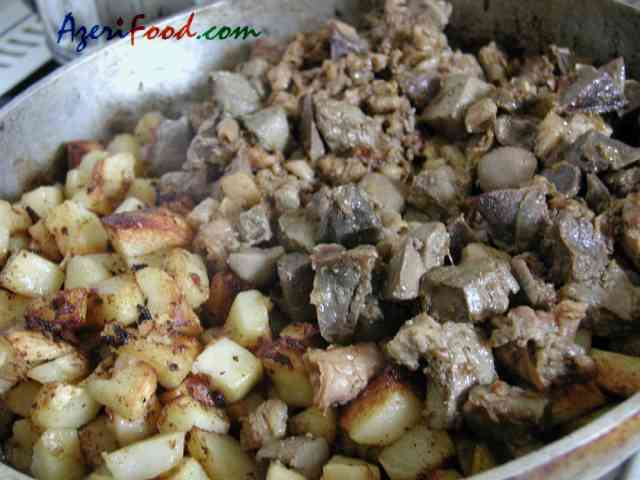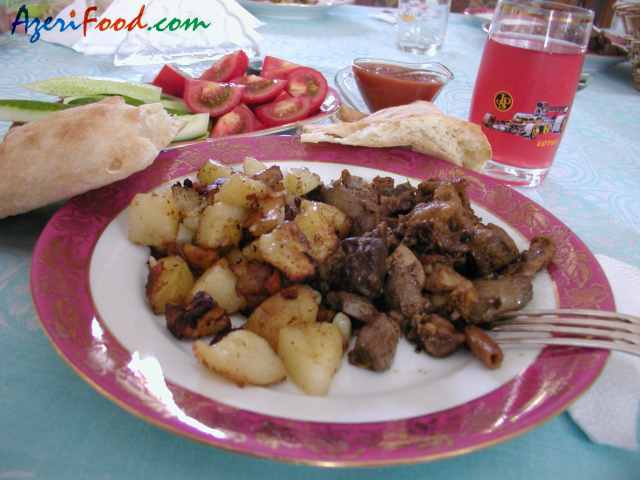 Chop the offal into pieces roughly 2.5 cm square and fry in oil until almost cooked through. Fry the chopped onion (and potato slices and/or tomatoes, if using) separately. Mix the offal, onion and potato together and fry for a few more minutes.
Serve the Djiz-biz with pickles, vegetables and rings or quarters of red onion.
Nush Olsun! Enjoy your meal!