Parcha dosheme – Lamb under rice (Lamb shank plov)
It must be said that Azerbaijani plov is different from rice dishes of other countries by the fact that it is cooked separately from other products and served separately.
For this plov you will need:
Lamb shanks (one piece per person)
Dates
Chestnuts
Raisins
Dried apricots
Melted butter
Salt
Saffron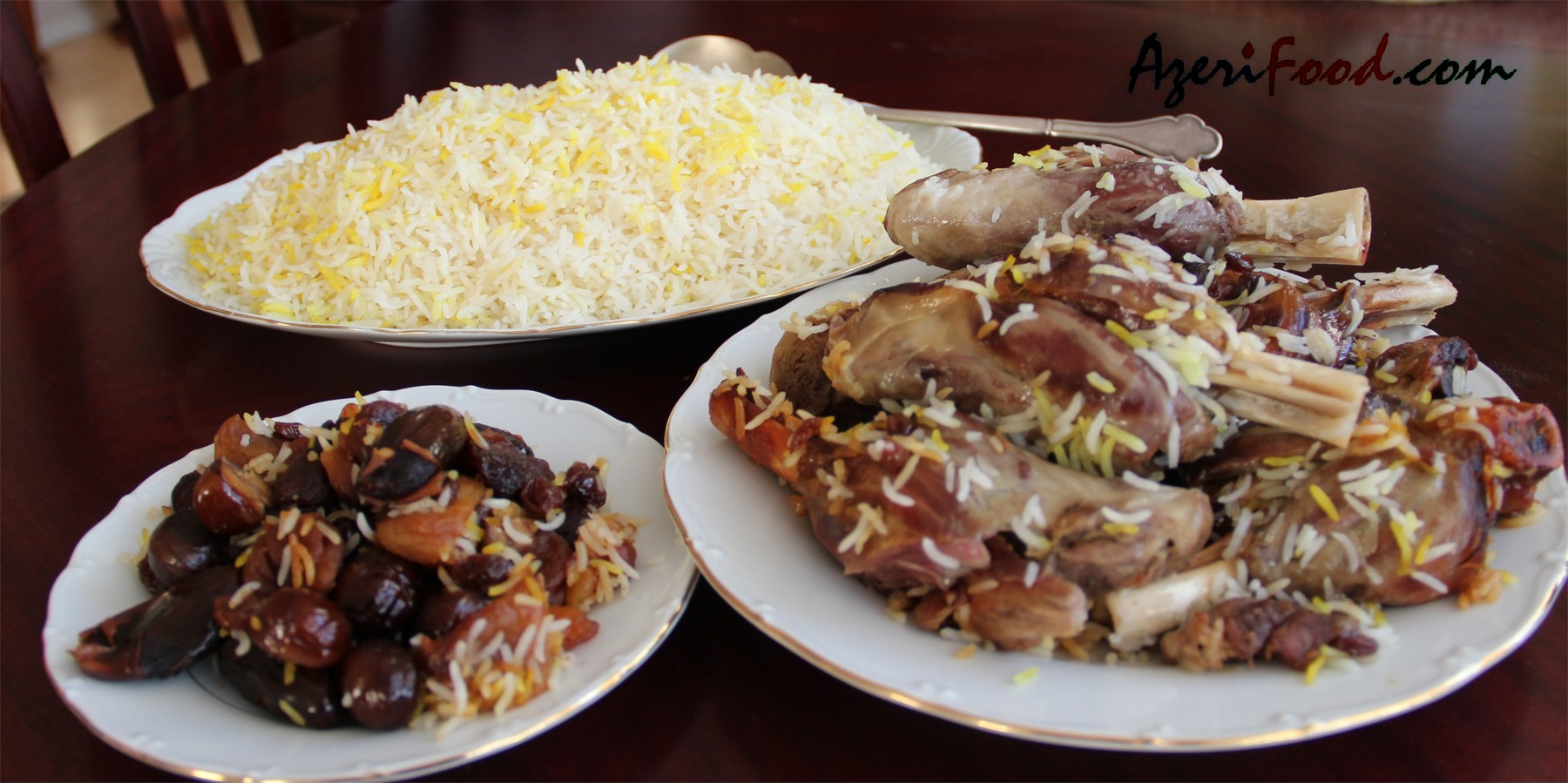 Parboil the meat for about 30-40 minutes depending on how bit the pieces are.
Wash the dried fruit, keep them in hot water for 2 minutes. Prepare chestnuts the way it is described here.
Infuse saffron in hot water an hour before you start cooking rice. Cook rice as described here.
Put the some melted butter in the pot (1-2 tbsp), add the dough for gazmag. On top of the dough add a layer of rice of about 1-2cm high. Then add the lamb shanks and follow with dried fruit.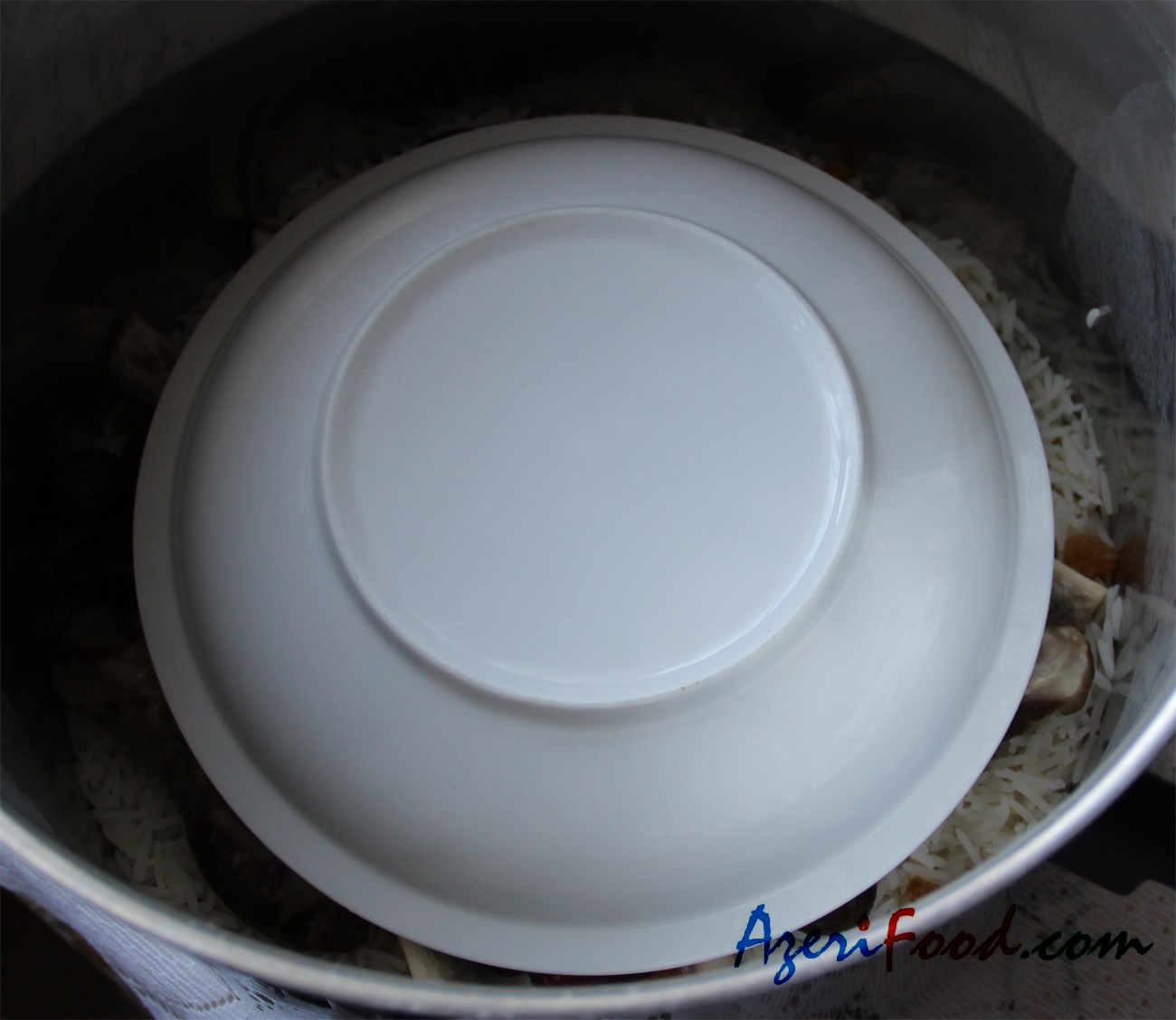 To avoid mixing the dried fruit and rice, put a muslin cloth or a plate on top of dried fruit.
Add the remaining rice. Pour ¼ cup of water and some melted butter. Make small holes in the rice with the end of a wooden spoon, cover the pot with its lid wrapped with a kitchen towel. Leave on low heat for 10 minutes. Lift the lid, add saffron infusion and melted butter (about 50 gr.) The replace the wrapped lid and leave on very low heat for the rice to fully cook (it took 3-4 hours when I was making it, a bit longer than 1-2 hours that rice without meat takes to cook).
Once rice is cooked, put it in a large serving dish and decorate with gazmag. Meat and dried fruit put on separate plates and serve at the same time. Here is how everything looks.
Serve rice, dried fruit and lamb shanks on individual plates. The meat will be very tender and delicious and will be falling off the bone.
Nush Olsun! Enjoy your meal!